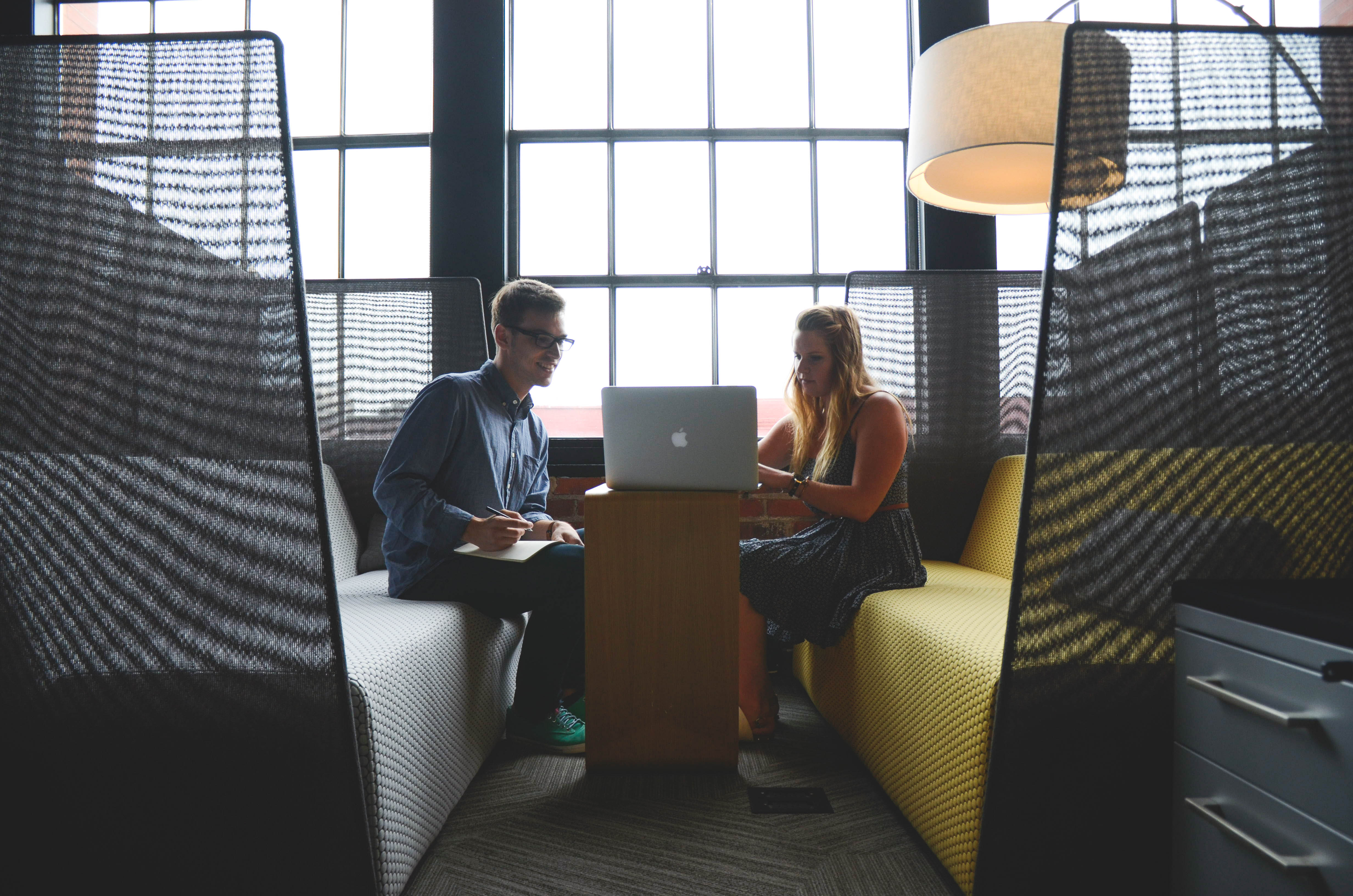 Providing feedback has become a regular part of our daily lives, whether in response to a product purchased from an online seller or in reply to a company survey on employee satisfaction. But many of us are so used to providing feedback that we don't stop to think about when it might be good for us to ask for feedback from others. Whether you're asking for constructive criticism on your individual performance or on behalf of a company and its products, there are a reasons you should ask for feedback, and a few ways you can go about doing so.

1. For products, live chat works well and enables quick responses to customer questions (rather than having to phone and wait on hold), and often they are followed by a quick survey asking whether the customer service support was successful. But it often isn't as easy to get a snapshot of how people feel about your company and its services. This is where a market research firm comes in handy, but that route can often be expensive. Google reviews enable customers to leave reviews about your company and its products, and you can encourage people to do so if they have mentioned that they're happy with your products or services, and they can also add ratings and comments about your company through its Facebook page. This form of feedback is great for people outside your company who may be looking for more information before deciding to purchase your products or services, but it often does not provide the same level of nuanced constructive feedback for you and others inside the company that a more detailed survey can provide.
2. Websites such as Survey Monkey enable both companies and individuals to create surveys on any subject and gather the responses by providing a link to the person from which they would like feedback. You can create open-ended questions (i.e. those that allow people to elaborate on their response), close-ended questions (i.e. yes/no response), or ones that use a rating scale to evaluate whichever criteria you're asking them about. The ability to customize questions and easily send them through a link via email or social media make these web-based survey tools particularly handy for any company or individual who would like to check on whether their customers, employees, co-workers, or other stakeholders can offer suggestions on what they like/don't like, what can be improved, etc.
3. People often have great feedback to offer when they are asked, but usually won't provide it otherwise, unless they are at one extreme or the other: very unhappy or extremely satisfied. This can take the form of verbal grunting amongst co-workers around the office or, in certain professions such as university instructors, high-school teachers, and doctors, there are websites devoted to allowing feedback. However, these forums often don't offer the same constructive feedback as allowing your employees, co-workers, or clients to answer questions in a survey or offer one-on-one constructive criticism. There are ratemyboss and ratemyemployer websites, but these are often used to rant anonymously rather than actually provide constructive feedback, which still contributes to a negative environment, similarly to co-workers complaining to each other on the job. To provide a means of regular constructive feedback to co-workers and employees, one can let people know that they are open to receiving such feedback, whether in watercooler conversations or other informal methods, and in return they may be able to offer regular constructive feedback in return.  
4. Some people still feel uneasy providing feedback openly and regularly when it is direct or face-to-face and not anonymous, especially in Canada where we are often polite and sometimes too indirect. However, for feedback from team members in specific areas where you would like to improve your skills, such as after a presentation, why not ask your audience members to fill out a short anonymous feedback form after the presentation? This usually works best if it is printed out and provided with about 4-5 open-ended questions, such as "Is there anything else you would like to have seen in the presentation material?" You could also ask more closed questions that usually get a "yes/no" response such as "Am I speaking loudly/clearly enough?" but still leave space to elaborate/explain. Most people will appreciate the opportunity to provide constructive feedback, and many will be supportive/ encouraging rather than focus only on the negative. By openly asking for feedback, you're helping to create an environment in which others can feel supported in their goals to improve their skills as well.
5. One final place where people can ask for professional feedback is on LinkedIn, where you can ask your connections to recommend you. Simply click on "Ask to be recommended," and you can send a request to individuals on your LinkedIn (of course it is best to select ones who know you well and will comment positively on your work or other professional attributes, rather than sending to everyone). This is something that people sometimes shy away from because it seems like they are asking for praise, but it is completely appropriate in a professional network such as LinkedIn, and many people are happy to make recommendations (and you can also do the same for them in return).
Creating a culture of constructive feedback in your workplace and with clients is a way to help create a healthy work culture and client relationships. However, remember not to overdo it: if you work for a large organization (such as a university), you might be tired of receiving requests for feedback from different administrative departments or research studies even a few months into the year. However, most individuals and smaller companies tend to err on the side of not asking for feedback enough, so start thinking about some of the ways in which you could add more into your relationships with clients, co-workers, employees, and others.