Leveraging Your Office Intranet for Employee Connection & Collaboration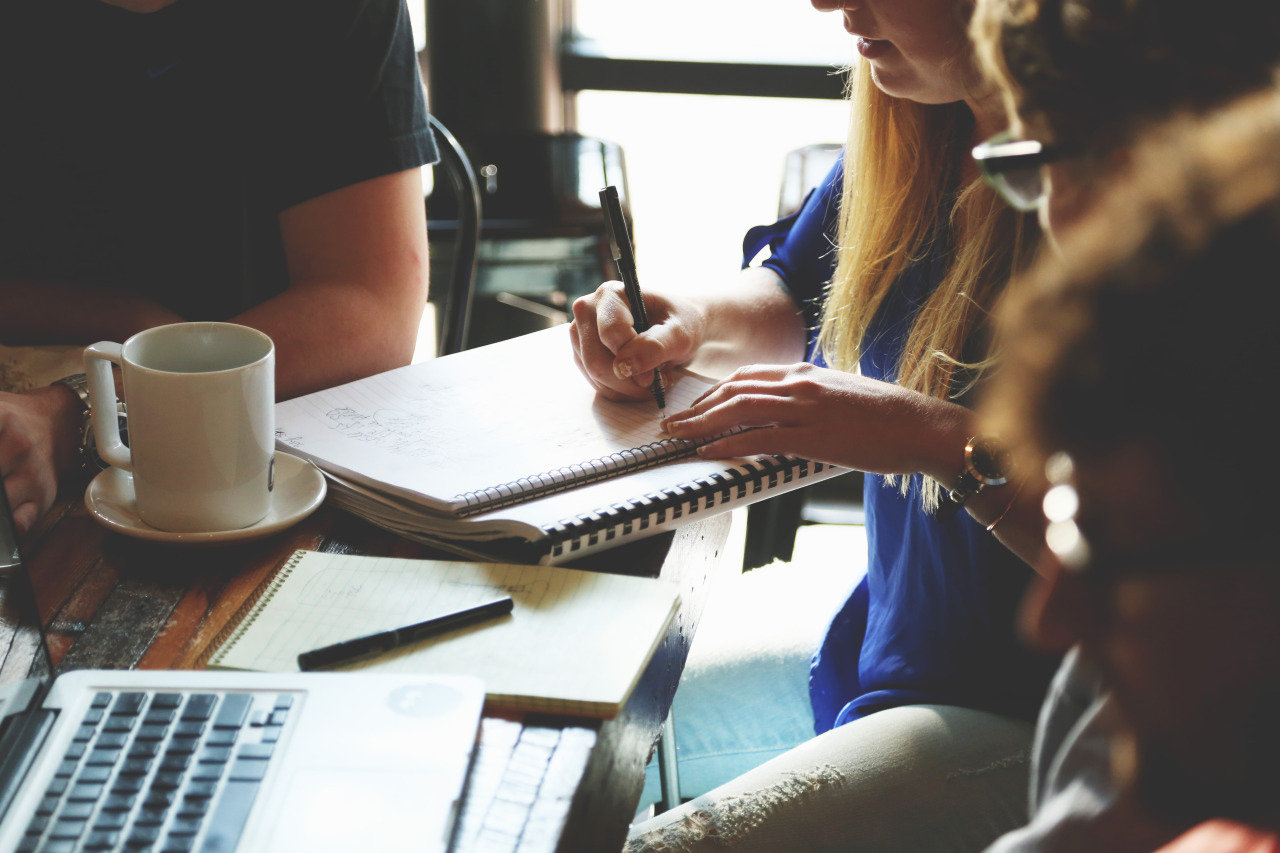 Many businesses today have an intranet, which often looks like a website you would find on the Internet, but it can only be accessed by people within the company. In their early days, intranets looked more like a file system than a website because they were mostly used for file sharing and storage.
Today, intranets have evolved so that employees can access information via a web interface similar to how they would do online banking or connect with people via social media. They can also collaborate on large-scale projects and engage with coworkers who may be hundreds of kilometers away.
But in spite of this, many companies' intranets are still being used the same way they were 10-15 years ago, even though they are capable of being so much more than a document storage system. Here are some features of intranets you can review to check whether your office intranet is being used at its full potential and better leverage it if it's not.
1. Intranets can be used like they're an internal social networking site
When the Internet shifted to the social web in the mid-2000s with the surge of Facebook, Twitter, MySpace, and other social networking sites, some companies saw an opportunity to improve internal communications by incorporating social media characteristics in their intranets.
However, this doesn't mean that employees leaped at the opportunity to interact with each other through the company intranet. Also, sometimes these features didn't work properly or employees felt their interactions with coworkers would be tracked. But as people became more comfortable interacting online outside of the workplace, they started to see the potential for social networking in office intranets, and intranet software such as Microsoft SharePoint 2013 now has many features that can make it easy for your employees to interact with each other through their company intranet.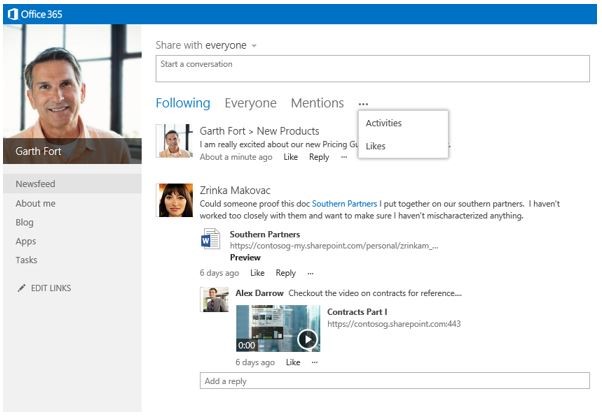 In Microsoft SharePoint 2013, employees have profiles and landing pages that are similar to those in Facebook and other social media. They contain newsfeeds with updates on the activities of coworkers and documents you are following, with the ability to share updates with everyone or just your followers. The About Me page allows employees to share information about themselves and coworkers to see where they fit in the organization.
With software such as SharePoint 2013, employees can share more information about themselves than just their job title and company bio; tag or mention coworkers; follow people, documents, and posts; and build their own internal social network within your organization. What a great way to help your employees see how they fit within your organization and how important they are for helping everyone do what they do.
For more information about SharePoint's intranet capabilities, see Microsoft's SharePoint 2013 IT Pro Training Presentation, available in the Microsoft Download Center.
2. Intranets can be designed and customized to match your company's unique needs
Does your intranet contain features nobody uses, or are there functionalities you could add that would bring people to your intranet rather than email, shared folders, or external social media?
You might want to consider doing some user testing and then redesigning the look and layout of your intranet according to their feedback, adding/removing features, and so forth. For examples of award-winning intranet sites, check out Nielsen Norman Group's list of 10 Best Intranets of 2015, including two that also won the "Mobile" track award (Verizon Communications) or received an honourable mention (Adobe) in Digital Workplace Group's My Beautiful Intranet 2014. You can also take a look at Digital Workplace Group's award winners for examples of what effective intranets look like and how they might evolve in future.
3. Intranets make it easy to manage document versions and search for information in one secure, centralized location


By storing all documents in one central, easily accessible location, companies can eliminate confusion about whether documents are the most up-to-date version, a draft or final version, or checked out for editing.
If you studied how much time employees spend looking for things and emailing each other for documents, or redoing each other's work in the same document, and then added this up over the year, you would see how much intranets can save in employee time and productivity. Also, instead of using Google or your external website to search for information about your company or its people, your employees can use the search filters in your intranet to get more complete and accurate information than they would using the Internet. And, if employees do not need to download information externally, or store files on their own devices when they are on the road or working from home, this also helps keep your company's information secure.
4. Intranets can replace internal newsletters (saving paper and email clutter!)


Most intranets enable you to post news items on a home page and then store previous news items below. Rather than sending out a newsletter biweekly or once a month, news items can be updated regularly on the intranet and be the first thing employees see when they open their web browser.
There can also be separate sections on the home page for announcements, virtual water cooler discussions, staff blogs, updates from the CEO, and so forth. In essence, everything that would have normally been included in a newsletter can be put on the office intranet, but unlike newsletters that are printed or emailed, intranets enable people to comment on articles, add congratulatory messages to announcements, and so forth.
This same level of interactivity just isn't possible across an organization without one (you might have conversations in the lunch room or hallway, but these informal conversations might not travel across departments like they would in an organization-wide intranet).
5. Internal communications plans can make a huge difference in whether people use their office intranet


Even though intranets can be used for social networking, managing documents, and sending news across an organization, people often stick with what they're used to. If they normally store documents on their own computer and then email them to coworkers when they're needed, they may keep doing this even if it would be easier to store these documents on an intranet. And if they're not used to sharing information about themselves at the office, they may not be comfortable doing so through their office intranet (even if they already use Facebook, Twitter, or other social media outside the office).
Developing internal communications policies, along with plans for encouraging employees to use the office intranet, can go a long way in ensuring it gets used at its full potential.
Whether you're in charge of internal communications, an IT professional maintaining your organization's intranet, or an employee whose organization has an intranet, you can ask yourself whether your organization is using its intranet at its full potential by reviewing the five categories above. You may be surprised at how much you can make changes or offer suggestions that will improve your organization's efficiency and employee connections.